FlyAway-Feather for your Leica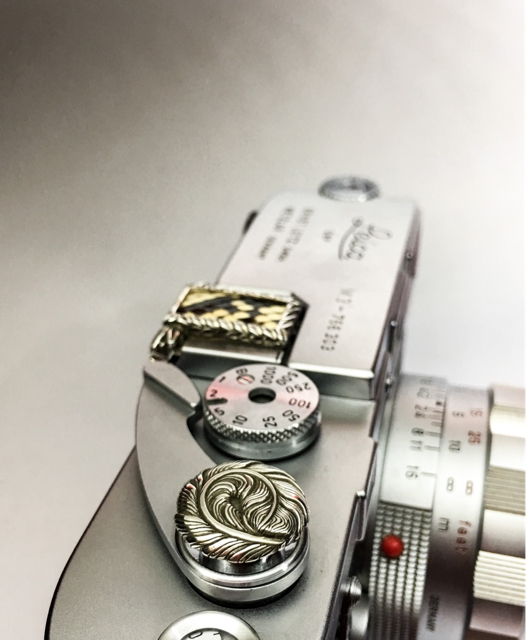 FlyAway-Feather soft release for Leica \(^o^)/
Now!! Available long screw (^_^)v
It's perfect sit low fitting for Leica M3, M2, M4, M5, M6, M7, MP,M8, M9 and M9-P.
Also possible to fits for M240 and M10 if you like sit high soft release.
We ship worldwide, accept a PayPal!!
"FlyAway-Feather" low screw soft release price is 28,000 JPY include international shipping by EMS.
Please feel free to DM me (^_−)−☆
フェザーのソフトレリーズ〜オーダー受付始めましたよ!
ロングスクリューのみの販売です。
こんなリアルなフェザーのソフトレリーズは世界中探しても見つかりませんよ〜(^_^)v
国内販売の価格は26,000円に消費税となります。
注文は通販ページが間に合わないのでメールまたはインスタ、フェイスブックからのDMでお願い致します。
美しいフェザーをあなたのライカに着けてみませんか?(^_−)−☆
#leica #leicacraft #jaytsujimura #feather #leicaporn #leica_photos #leicaculture #leica_world #leicahunter #leicaboutique_pra #leicacamerausa #leicacamerathailand #leicarussia #leicajapan #leica_camera #leicaaustralia #leicauae #leicauk #東京 #ライカ
2017.09.21 Thursday
-
-
-
by hampton