Custom soft release for your Leica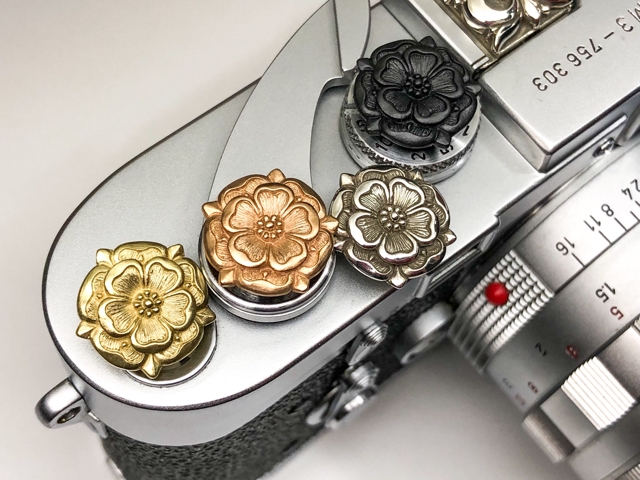 I believe soft release is not just button… it is much more personal thing.
Because, Your emotion… feeling contact to your Leica.
When your index finger touching soft release and release shutter that the moment of impression!!
That's really personal thing,
I don't know I can't explain in my poor English vocabulary…
So, You know what am I saying ψ(`∇´)ψ
☆from top, Black Paint Tudor Rose, Sterling Silver Tudor Rose, 18k Pink Gold Tudor Rose and 18k Yellow Gold Tudor Rose.